Specify conversion options. View conversion results using preview option.
If everything looks OK, press "Start" button located in the right bottom corner of Image Converter Plus window.
Depending on conversion complexity, the process takes some time. While converting, "Start" button turns to"Stop" button.
While converting, you'll see the progress bar and conversion process information line.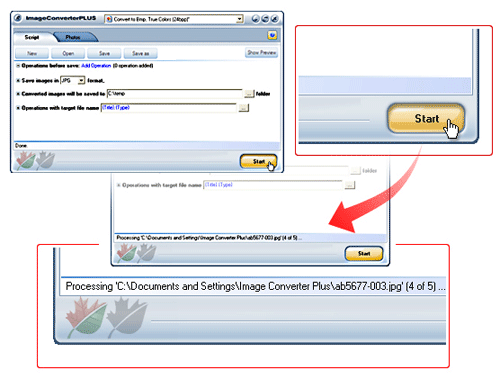 You can stop conversion process any time by pressing "Stop" button. Aborting is not instant and may take several seconds.