Step 1
Download
and install ImageConverter Plus
Step 2
Select your
IMG images
in Windows Explorer, right-click on them, select Convert To, and then select Custom conversion

Step 3
Select
JPEG format
and specify other settings (such as
image resize
) if required

[social_small]
IMG to JPEG Conversion
There are several variations of the IMG format. It is not a universal format and depends on the software or device that created it. Originally the IMG format was designed for the GEM Paint Program. IMG can be a CD or a DVD mage file similar to an ISO file; it can be an archival format for floppy disks; an image generated by MAC, etc. Its characteristics vary as well, and depending on the format style it supports from 1 up to 24 bits per pixel. Since this image format is very diverse compatibility is the main issue involved. Converting IMG to JPEG is one of the ways to make this format more widely recognized and be suitable for sharing in the web. No matter that JPEG offers lossy compression method meaning that the quality loss is inevitable this will not be so obvious to a regular user. Plus, there are more advantages than disadvantages of IMG to JPEG conversion.
When converting IMG images to JPEG ImageConverter Plus will show some IMG format characteristics. The software will not delete your original file, but it will make your converted file more portable. IMG is one of hundreds of image formats supported by ImageConvertet Plus. No matter what type of the IMG format you have, converting it to JPEG will be fast and flawless. Conversion to JPEG allows controlling the image quality, specifying color depth (from 8 grayscale up to 24 bit true color), choosing compression mode (baseline, progressive, lossless, sequential) and editing EXIF/IPTC data if necessary. Please note that ImageConverter Plus offers these additional options mostly for our advanced users, whereas all the usual conversion parameters are set by default. Conversion of IMG to JPEG can be performed on a single image as well as large image folders.
Resize your images for email
With the growing number of digital technologies the image size grows as well. If high pixel resolution used to mean that the image was taken with a professional camera, now even simple digital equipment makes it possible to create very high quality images of millions of pixels. This is a real advantage for professional photographers for who high quality photos are a must. But handling these images on a daily basis becomes more difficult. Large image size prevents you from sharing the photos with friends – publishing them in social networks or sending them via email. It takes long to open large images, to download them, plus they take up a lot of Internet traffic. So, large images are not always that good. Converting images from IMG to JPEG you make them less bulky. But even this may not be sufficient. In order to easily open the images in the Internet resize your images with ImageConverter Plus. No matter how large your images are ImageConverter Plus will resize them quickly and easily, but more importantly, keeping their high quality. You will then be able to easily send them via email.
Command Line
Convert IMG to JPEG via command-line of ImageConverter Plus. The following example shows conversion alongside with resize option that makes the images suitable for email attachments:
>
>
icpcl.exe -dest "C:\converted" -convertto jpg bpp:24 quality:85 -oper Resize size:800 600 -source "C:\images\*.*"
>
Buy Now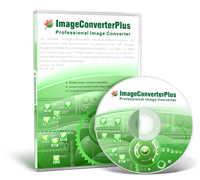 Image Converter Plus
– is a professional converter for graphic files, photos, drafts, financial documents and other images of any type.
General license – $49 per copy
Volume discounts – up to 5 copies – $39 per copy
Volume discounts – up to 10 copies – $29 per copy

Related links