Step 1
Download
and install ImageConverter Plus
Step 2
Select your
JPG images
in Windows Explorer, right-click on them, select Convert To, and then select Custom conversion

Step 3
Select
TGA format
and specify other settings (such as
image resize
) if required

TGA is an old image format. Still, its simplicity and ease at processing still make it appealing to the users. This format was the first one true color. Lossless compression, alpha channel allowing transparency, capability of representing bitmaps ranging from indexed color and RGB color up to 32-bit color images, easiness in reading and writing – what else does a graphic format need? That's why there are still necessities when JPEG needs to be converted to TGA. JPEG in comparison with TGA practices lossy compression method. Although JPEGs are very universally accepted processing JPEGs is easier for small sized photos, whereas TGA may be preferred to store the uncompressed data.
ImageConverter Plus supports TGA format for output conversion. The number of supported image formats by ImageConverter Plus is really large, and no matter that the TGA format is considered obsolete, we do support it following our users' preferences. Converting JPEG images to TGA one can take control over the color depth (from 8 indexed up to 24 bit true color) and apply RLE compression mode where necessary. Image conversion from JPEG to TGA can be applied on as many images as you wish – there are no limitations for the folder size or the image size.
Be careful with color
Color perception is a very delicate thing. Psychologists pay a special attention to color and what influence it makes on someone's mood, feelings and emotions. Psychology has a special field that studies the in-depth psychology of color. It's interesting to learn that Goethe was one of the first people to connect color and psychology in "Faust". His "Theory of colors" is still popular. Goethe and his followers proved that some colors could make an effect on a person's feelings, both positive and negative; color preferences can even characterize a person. We can say for certain that colors are very important for us as well. If you are getting ready for a project presentation and need to work with charts and diagrams of non-standard colors (this sometimes happens when you use technical graphics applications such as Pcad), you'd better not make any experiments and avoid any possible effect a certain color may make on your prospective partners, investors and bosses. ImageConverter Plus can universalize all your charts and diagrams with only a couple of clicks to minimize all the tentative risks of color influence. This is also one of the reasons why you should avoid Hawaiian shirt colors while making your presentation.
Command Line
Take a look at the example of JPEG to TGA conversion via command-line of ImageConverter Plus. Alongside with conversion "canvas" operation is applied for black borders of the image.
>
>
icpcl.exe -dest "C:\converted" -convertto tga bpp:24 -oper Canvas width:40 height:40 mode:add_border -source "C:\images\*.*"
>
Buy Now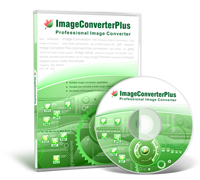 Image Converter Plus
– is a professional converter for graphic files, photos, drafts, financial documents and other images of any type.
General license – $49 per copy
Volume discounts – up to 5 copies – $39 per copy
Volume discounts – up to 10 copies – $29 per copy

Related links