Step 1
Download
and install ImageConverter Plus
Step 2
Select your
JPG images
in Windows Explorer, right-click on them, select Convert To, and then select Custom conversion

Step 3
Select
PNG format
and specify other settings (such as
image resize
) if required

[social_small]
JPEG (Joint Photographic Experts Group) is probably the most common image format. Its ability to compress the image data making the image small enough to be displayed on the web and still compressing it practically invisibly for the human eye has made it to be the most widely used image format set by default with the majority of digital cameras. While JPEG uses lossy compression algorithm PNG format is lossless. Developed to replace the GIF format PNG (Portable Network Graphics) has some advantages over JPEG as well depending on the purpose of your graphics processing. The main reason to use PNG instead of JPEG is the ability of the PNG format to support transparency. PNG works best for vector type graphics with hard lines and is also great for screenshots.
Video tutorial "Converting JPEG to PNG with Image Converter Plus"
Information about JPEG to PNG conversion
Converting images from JPEG to PNG is a regular task for ImageConverter Plus. Our customers appreciate the ability of the software to convert JPEG to PNG when quality is more important than the image size. Indeed, both image formats are suitable for the web, and although PNG images are not good for scaling ImageConverter Plus can do any possible resizing for PNGs when necessary, so the most common reason to convert JPEG to PNG is transparency as well as a lossless compression algorithm. The choice of compression level ImageConverter Plus offers is from 0 up to 9 (the highest), but this option is more suitable for our advanced users. Compression level set by default is 5 which is perfectly acceptable for fulfilling most of the conversion tasks.
The usefulness of screenshots
Visiting our website you can't help but notice how many screenshots we have. This is a very common way of demonstrating how the software works. The main advantage of screenshots is that it's not necessary to describe in words what the software can do. If do go into details making long texts about your software features this may push out a potential buyer. Screenshots is something different. They visualize what button to push, what option to choose, and finally, what result you will get. Using screenshots for demonstrating software advantages is a simple yet convenient solution. To make a screenshot all unnecessary information should be removed from the screen. The taskbar, the scroll bar, the toolbar on top – all these elements distract the user. Besides, they may spoil the way the tutorial looks. If you have a number of screenshots with the same parameters and proportions, you can easily turn them into a group of screenshots ready to be displayed for demonstration. ImageConverter Plus will help you effectively remove distracting elements from your screenshots.
Command Line
You can convert JPEG images into PNG. Below is the example of the command-line conversion method where the maximum compression level (9) is specified. If you need different conversion parameters, you will find them as the default settings in the corresponding profile created with ImageConverter Plus.
>
>
icpcl.exe -dest "C:\converted" -convertto png bpp:24 compression:9 -source "C:\images\*.*"
>
Buy Now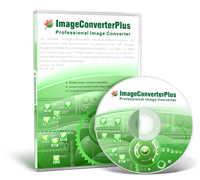 Image Converter Plus
– is a professional converter for graphic files, photos, drafts, financial documents and other images of any type.
General license –
$49 per copy
Volume discounts –
up to 5 copies – $39 per copy
Volume discounts –
up to 10 copies – $29 per copy

Related links