Step 1
Download
and install ImageConverter Plus
Step 2
Select your
PSD images
in Windows Explorer, right-click on them, select Convert To, and then select Custom conversion

Step 3
Select
PDF format
and specify other settings (such as
image resize
) if required

[social_small]
PSD is the native format of Photoshop. PSD files contain masks, colors, text; they support , CMYK, grayscale, monochrome, duotone and multichannel modes for the colors. The PSD files tend to be quite large and are not suitable for the Internet use. Since it's a Photoshop format there are some limitations and inconveniences, such as viewing these files is limited to specific software. Printing PSD files may also cause difficulties. And last but not least PSD is not a portable format, so if you indent to use your PSD files in projects involving team work and collaboration it's better to convert your PSD files to PDF. Portability is the main advantage of PDF over PSD. No matter what device you use the file will look exactly the same, plus the PDF files are protected from being altered by the third parties. What you see on the screen is exactly what you will get on the paper – so printing PDF files is much more convenient. Unless your PSD file contains a lot of layers you would like to preserve we advise you to convert your PSD images to PDF.
Video tutorial "Converting PSD to PDF with Image Converter Plus"
Information about PSD to PDF conversion
Converting images from PSD to PDF is a regular job for ImageConverter Plus. PDF files vary – you can choose different compression methods (LZW, flate, fax), color depth (from monochrome up to 24-bit true color) as well as make a decision upon a multipage layout if necessary. Although PDF is more widely used for documents and images containing text its portability and usefulness for archival purposes make it very handy. Converting your PSD files into PDF and sending them via email makes it possible for the recipient to view these images in Acrobat without any more processing required. Even if transparency is something that is of concern please note that the Photoshop transparency model is the same as the PDF transparency model – so there isn't an issue here.
Advice to the musicians
You have probably faced the situation when regular paper notes are not really convenient. Music alongside with other aspects of life tends to accept more digital forms. Using digital notes has a lot of advantages – they do not occupy any space, they are easy to share by email, to copy, to publish on different websites (with appropriate copyright protection). Last but not least, digital note pages are easier to turn over. It does not mean you should completely withdraw from using regular paper notes, but in most cases digital notes saved in one file are very convenient. If you have lots of musical notes scanned, your music collection can be easily set in order with ImageConverter Plus. You can create a multipage musical file with just a few clicks. You can create a music collection of your favorite compositions. Try and create your own multipage musical notes file and you won't be disappointed.
Buy Now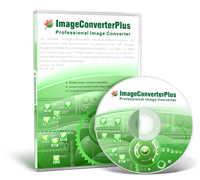 Image Converter Plus
– is a professional converter for graphic files, photos, drafts, financial documents and other images of any type.
General license – $49 per copy
Volume discounts – up to 5 copies – $39 per copy
Volume discounts – up to 10 copies – $29 per copy

Related links