Step 1
Download
and install ImageConverter Plus
Step 2
Select your
JPG images
in Windows Explorer, right-click on them, select Convert To, and then select Custom conversion

Step 3
Select
BMP format
and specify other settings (such as
image resize
) if required

[social_small]
JPEG (Joint Photographic Expert Group) is the image format that is set by default with all the digital cameras. The JPEG file is compressed so that it can be uploaded online, be prepared for printing and is device-independent – JPEG files are recognized by any software. Although images saved in the JPEG format undergo lossy compression method, the data loss is not really recognizable by a human eye, and the image quality is still relatively high. BMP format produces uncompressed bitmapped images. These images store a lot of information or bits and are displayed close to the original. BMP is more appropriate for logos and icons, so this is the main reason to convert your JPEG images to BMP – they can be edited pixel by pixel while still retaining all the image information without any data loss.
Video tutorial "Converting JPEG to BMP with Image Converter Plus"
Information about JPEG to BMP conversion
ImageConverter Plus can perform conversion from JPEG to BMP in a single or batch mode. The color depth available is from monochrome up to 24-bit true color. Our advanced users can create bitmap images row by row specifying the direction from bottom to top (default setting) or from top to bottom. Please note that the resolution of the BMP images is fixed, so resizing them can cause distortion.
Avoid trivial shapes
Each person once in a while finds himself in a creative mood. Someone starts drawing a picture, someone goes to a musical instrument, and someone fulfills creative yearnings with a digital camera. Looking through photos can become a much more interesting process if the photos look more unusual instead of being just rectangular. Let yourself reveal your fantasy. Avoid common shapes and make your photos look less trivial. First thing you can do is smooth out the angles. If the lines of your photos are not very straight, the photos will obtain a retro style thanks to their oval shape. ImageConverter Plus can make your photos look less standard and more unusual processing them in batch mode.
Command Line
When converting image batches from JPEG to BMP you can add different image processing operations via command-line of ImageConverter Plus. The example below shows "mirror operation" on the horizontal surface. Other parameters of JPEG to BMP conversion use default settings and are not demonstrated here.
>
>
icpcl.exe -dest "C:converted" -convertto bmp -oper Mirror flip:horizontally -source "C:images*.*"
>
Buy Now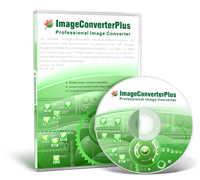 Image Converter Plus
– is a professional converter for graphic files, photos, drafts, financial documents and other images of any type.
General license – $49 per copy
Volume discounts – up to 5 copies – $39 per copy
Volume discounts – up to 10 copies – $29 per copy

Related links