Step 1
Download
and install ImageConverter Plus
Step 2
Select your
BMP images
in Windows Explorer, right-click on them, select Convert To, and then select Custom conversion

Step 3
Select
JPG format
and specify other settings (such as
image resize
) if required

BMP format produces uncompressed bitmapped images. This is probably one of the oldest formats of the Windows system. Images saved in BMP are large in size, but each pixel is saved untouched, and the resolution is much higher than the one of the JPEG images. This makes the BMP format preferable for image processing, because there is a lot of information saved in one simple image. JPEG in comparison with BMP is a lossy format. When converting BMP images to JPEG the graphics undergo compression, and there is some data loss, though not really too obvious to a human eye. JPEG images are smaller and can be uploaded to the web and downloaded much faster than BMP. To take less space while producing high quality images is the main purpose for converting BMP images to JPEG.
Video tutorial "Converting BMP to JPEG with Image Converter Plus"
Information about BMP to JPEG conversion
Converting images from BMP to JPEG is a regular job for ImageConverter Plus. When choosing JPEG as an output file our users can take control of the image quality specifying the preferred percentage. JPEG format offers several compression modes – baseline, progressive, lossless, sequential. These settings are more for the advanced users only, while all the usual parameters necessary for conversion are set by default. Conversion from BMP to JPEG can be applied on a single image or any number of image folders regardless of their size.
A little help
Have you ever had to use scissors to cut out your own photo made with a white background in a white sheet of paper? Some people don't care and cut the photo they way they can and make their best guess of the size they need; others take this task more seriously and draw boarders with a pencil first, and then start cutting. Everyone is finally able to fulfill the task, but why solve the problem if there is a chance to avoid the problem completely? In case you have a small photo 3×4 centimeters in size it may be easier. But what if you need to cut out the photo sized 15×20? If the background is mostly light as well as the paper itself, the boarders are barely noticeable. ImageConverter Plus offers an effective solution. Just one click, and here comes a thin border which will define the cutting line. This is so easy – even a child can do it! But how to have your child cut out a photo for you? We'll explain to you later.
Command Line
You can convert a batch of images from BMP to JPEG via command-line of ImageConverter Plus:
>
>
icpcl.exe -dest "C:\сonverted"-convertto jpg bpp:24 quality:85 -source "C:\images\*.*"
>
Buy Now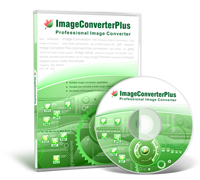 Image Converter Plus
– is a professional converter for graphic files, photos, drafts, financial documents and other images of any type.
General license – $49 per copy
Volume discounts – up to 5 copies – $39 per copy
Volume discounts – up to 10 copies – $29 per copy

Related links