Step 1
Download
and install ImageConverter Plus
Step 2
Select your
PSD images
in Windows Explorer, right-click on them, select Convert To, and then select Custom conversion

Step 3
Select
JPG format
and specify other settings (such as
image resize
) if required

[social_small]
PSD is the native format of Photoshop. This format is lossless though supports RLE compression algorithm. Still, even compressed the PDS files are pretty large and are not suitable for the web. There are both advantages and disadvantages of this format, and it's always an individual decision whether or not to keep working with the PSD files or convert them to JPEG. You will probably want to keep a PSD file when you have many layers that you want to preserve and when you need to maintain transparency which is not supported by JPEG. JPEG (Joint Photographic Expert Group) is more universal considering the wide range of its usage. Being a lossy format it sacrifices some image data the way not really noticeable to the human eye and making the file small enough to be uploaded to the web.
Video tutorial "Converting PSD to JPEG with Image Converter Plus"
Information about PSD to JPEG conversion
ImageConverter Plus can easily handle PSD files converting them to JPEG. Getting decent quality images suitable for the web and ready for print is the main reason our customers apply to ImageConverter Plus. No matter that some image data will be lost anyway the developers strive to make the software produce the images of the highest possible quality. Image quality can be additionally specified when the program is launched if you are not satisfied with the default parameters. The JPEG format is universally accepted. In case you are not a big Photoshop user ImageConverter Plus will help you with viewing and editing your PDS images so that they are more appropriate for your project. Please note that after conversion the PDS image layers will be flattened and you will lose the ability to go back and do more layers editing, though the original image file will be left unaltered and you can always get back to it to do more processing.
Master touch
Signing the work of art has always been a common practice. Putting a signature there the artist proves his or her authorship. This is probably one of the oldest means of copyright protection still common and widely accepted now. Working with digital photos is not an exception. You can copyright your image in several different ways – putting your own logo onto the image, putting a stamp onto an image, or signing it. Signing the photo with a rare font and beautiful handwriting not only do you prove your authorship, but you copyright it as well. The signature on your work should look genuine. Use ImageConverter Plus to sign your images. No matter how many images you need to sign, the software will help you do that in seconds thanks to its batch mode. A handwritten signature can add a pinch of personal touch to your photo which will create your own unique style.
Command Line
Converting PSD images to JPEG via command-line of ImageConverter Plus you can also resize them as well making them suitable for email attachments. Here is an example:
>
>
icpcl.exe -dest "C:\converted" -convertto jpg bpp:24 -oper Resize size:640 480 -save_opt convert_subfolders:yes restore_subfolders:yes -source "C:\images\*.*"
>
Buy Now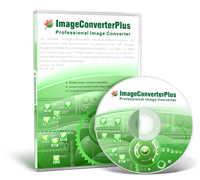 Image Converter Plus
– is a professional converter for graphic files, photos, drafts, financial documents and other images of any type.
General license – $49 per copy
Volume discounts – up to 5 copies – $39 per copy
Volume discounts – up to 10 copies – $29 per copy

Related links