Image Converter Plus can convert desktop wallpaper collection files – Webshots (www.webshots.com). Image Converter Plus can read all four types of Webshots:
.WBC – Webshots Collection
.WBZ – Downloaded Webshots pictures
.WB1 – Webshots picture
.WBD – Webshots picture
Files of these formats cannot be viewed by standard Windows means. Use Image Converter Plus to convert your Webshots wallpaper collections to several JPEG pictures.
Just load needed Webshots images to ImageConverter Plus, select JPEG as target file format and press Start button! That's how you gain access to hundreds of thousands of high quality photos shot by professional photographers for www.webshots.com.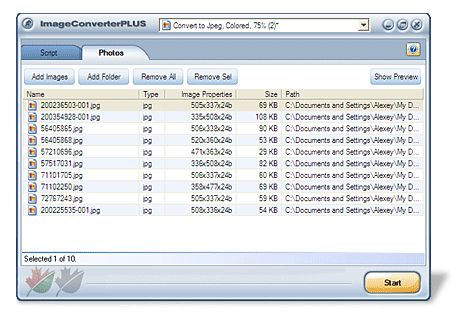 Webshots image database is very large and features all kinds of pictures – sports, animals, religion, cosmos, travelling, etc. Bad news is 800×600 resolution of these images. ImageConverter Plus can resize these images when converting them from webshot formats to HQ jpeg files.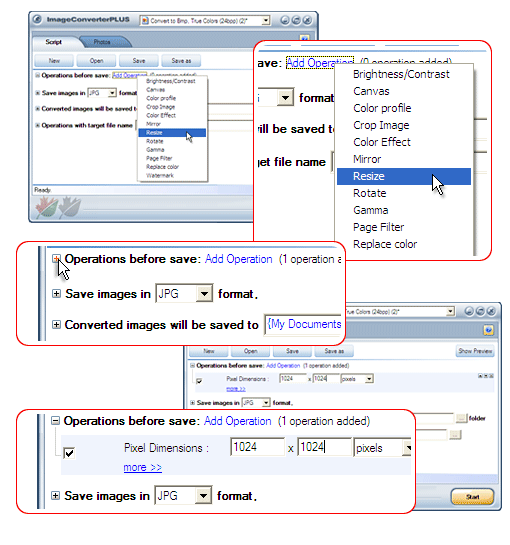 Note: we offer two default ways of converting Webshot files:
Create a pack of JPEGs with source file names. Jpeg files can be viewed with all popular viewers separately or in slide show mode.
Create a multipage TIFF file with JPEG compression. What you will get is a compact file to store your collection. Use TIFF format to ensure that you'll be able to view your collection after many years.
TIFF format is the most popular format for archiving images and documents of any type.