Step 1
Download
and install ImageConverter Plus
Step 2
Select your
GIF images
in Windows Explorer, right-click on them, select Convert To, and then select Custom conversion

Step 3
Select
JPG format
and specify other settings (such as
image resize
) if required

Both image formats – GIF and JPEG are widely used in the Internet. Still, they vary in the purpose of their use. GIF format is more appropriate for the graphics with the limited number of colors or where colors are uniform (logos, line art etc). The number of colors supported – this is the main difference between these two formats. GIF supports only 256 colors whereas JPEG supports millions plus color gradations which makes it perfect for scanned images and images with approximations. Although GIF is widely used online, it supports lossless compression method and preserves every image pixel. It will be more suitable for large images on web pages. The difference in the image quality will not be JPEG supports lossy compression method. Compression and the quality loss of the JPEG images are not too obvious though, so the image quality is relatively high.
ImageConverter Plus allows conversion from GIF to JPEG taking control over the resulting image quality. Maximum image data preserved with the minimal quality loss are the main goals the developers set for conversion from GIF to JPEG. All the necessary parameters are set with the software by default. Still, our advanced users can benefit from more options such controlling image quality, color depth (from monochrome up to 24 bit true color), compression mode (baseline, progressive, lossless, sequential).
[social_small]
Create a perfect portfolio
Portfolio represents your professional skills. Portfolio is one of the main things needed to get a job. It comes to your potential employer before you two meet in person, and the way the portfolio is made will influence the employer's decision whether or not to appoint an employment interview. The interview won't take place in case the portfolio is not appealing. The better it looks the more effectively your skills will be presented. Putting your pieces of work all in one or several folders is not the best decision as well as creating image files of different formats and with random names. You never know if the image format your files are saved in will open at your employer's computer, especially if they are of large size. When converting your images from RAW to JPEG, for instance, you should use ImageConverter Plus for its additional options. ImageConverter Plus can help you create a perfect portfolio in just a few steps. It's easy – convert all your images into the same format, resize them and give the converted files informative names. This tedious job is not something you should do manually. You are a pro, aren't you?
Command Line
Convert GIF to JPEG via command-line of ImageConverter Plus. The following example shows the conversion where the folder and sub-folder structure is preserved:
>
>
icpcl.exe -dest "C:\converted" -convertto jpg bpp:24 quality:85 -save_opt convert_subfolders:yes restore_subfolders:yes -source "C:\my_gif_pict\*.*"
>
Buy Now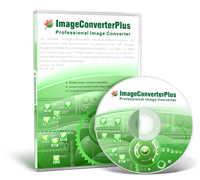 Image Converter Plus
– is a professional converter for graphic files, photos, drafts, financial documents and other images of any type.
General license –
$49 per copy
Volume discounts –
up to 5 copies – $39 per copy
Volume discounts –
up to 10 copies – $29 per copy

Related links