Step 1
Download
and install ImageConverter Plus
Step 2
Select your
PNG images
in Windows Explorer, right-click on them, select Convert To, and then select Custom conversion

Step 3
Select
GIF format
and specify other settings (such as
image resize
) if required

GIF (Graphics Interchange Format) is widely used in the web. GIF supports lossless compression method preserving every image pixel. The number of colors supported by GIF is limited to 256 only, so this format is more appropriate for images that contain few colors – drawings, line art and images containing text. PNG (Portable network Graphics) was developed to surpass the GIF format. It combines all the features of the GIF format except for animation. Otherwise it presents a better compression mode and a wider range of transparency options (color masking and alpha channel). PNG can be 24 bit true color, and although both image formats support lossless compression methods PNG images are smaller in size and are more appropriate for photos. GIF format in comparison with PNG should be avoided to be used for photos and images with color gradations because of the limited number of colors supported. Although PNG seems to have more advantages over GIF there are older version of the IE that do not support PNG format with transparent background. This is the only case when we advise you to convert your PNG images to the GIF format.
ImageConverter Plus provides perfect conversion modes in between GIF and PNG image formats. When converting PNG to GIF, the maximum color depth available is 256 – the highest supported by the GIF format. Conversion of PNG to GIF can be applied on a single image or any number of images or folders at once.
Add some light
A great shot, but the photo it not too good – it appeared to dark. Has that happened to you? This may happen for different reasons: maybe the flash settings were not right, or maybe you tried to take a photo when it was dark outside, or in the gloomy weather. A dark photo does not mean that you should consider it bad and forget about it. Such a photo can undergo some correction. You can do it manually with some graphic editors. But in case you have several photos taken under the same conditions it's faster and easier to brighten several photos at once using ImageConverter Plus. Meanwhile you can convert your images from one format to another, resize them and add some light to the photos that seem dark.
Command Line
Convert your PNG images into GIF. The example below shows how to convert images from PNG to GIF via command-line of ImageConverter Plus ignoring the multipage GIF option and simultaneously applying brightness/contrast operation.
>
>
icpcl.exe -dest "C:\converted" -convertto gif colors:255 multipage:separate_pages -oper BrightnessContrast brightness:4 contrast:7 -source "C:\images\*.*"
>
Buy Now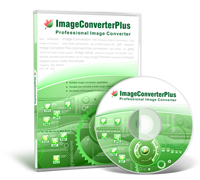 Image Converter Plus
– is a professional converter for graphic files, photos, drafts, financial documents and other images of any type.
General license – $49 per copy
Volume discounts – up to 5 copies – $39 per copy
Volume discounts – up to 10 copies – $29 per copy

Related links