Step 1
Download
and install ImageConverter Plus
Step 2
Select your
PDB images
in Windows Explorer, right-click on them, select Convert To, and then select Custom conversion

Step 3
Select
PDF format
and specify other settings (such as
image resize
) if required

The Pilot Database (PDB) File format is proprietary of PalmPilot – a computer device with its own operating system that can be used for different business purposes and personal applications. PDB is usually a text file, and although PalmPilots are not too common right now (they are replaced by smartphones) the users may come across the PDB format in ebooks. Both PDB and PDF are good for storing images containing text, but the PDF format is more universally accepted and is device independent – the file will remain unaltered no matter where you view it.
Video tutorial "Converting PDB to PDF with Image Converter Plus"
Information about PDB to PDF conversion
ImageConverter Plus supports a really large number of different image formats. No matter how frequently or infrequently this or that format is used, it's an honor for the developers to help the users find the way out of a difficult task – to view some old or forgotten file formats. Converting your PDB files to PDF you make them portable, protected from being altered by the third parties and universally recognized. ImageConverter Plus allows choosing compression methods for your PDF files as well as their multipage or single page layout and color depth.
How to make a catalogue for your website
If you have your own website you should take a good care of it – keep it in a perfect order as if in your office. Website is your online office where you meet existing and prospective clients (internet users), tell them about your projects and what you can offer them, show them materials, presentations, catalogues, etc. Goods and services offered need to be visually attractive. To gain this attraction there exist some standard catalogues creation means. First and foremost, the size of your website images should be universal. In case there are small photos alongside with large ones this may be really annoying for a website visitor. Another important requirement is a sole-colored background. Do not make a collection of fair flags colors. Your virtual office needs to be convenient for viewing and downloading the images from any computer. This is one of the reasons the images need to be saved in the unified image format and be of a small size. ImageConverter Plus can help you make a perfect website catalogue with only a few clicks. It's important to note that ImageConverter Plus can prepare as many photos as your wish for your catalogue simultaneously processing them in batch mode.
Command Line
The example below shows conversion from PDB to PDF using "Append to multipage file" parameter. Thus you can renew and amend the PDF files via command-line of ImageConverter Plus.
>
>
icpcl.exe -dest "C:\converted" -convertto pdf bpp:24 multipage:append -source "C:\images*.*"
>
Buy Now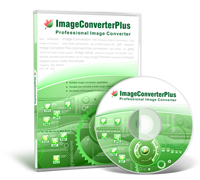 Image Converter Plus
– is a professional converter for graphic files, photos, drafts, financial documents and other images of any type.
General license – $49 per copy
Volume discounts – up to 5 copies – $39 per copy
Volume discounts – up to 10 copies – $29 per copy

Related links