Step 1
Download
and install ImageConverter Plus
Step 2
Select your
NEF images
in Windows Explorer, right-click on them, select Convert To, and then select Custom conversion

Step 3
Select
JPG format
and specify other settings (such as
image resize
) if required

To realize the difference between the NEF format and the JPEG format one needs to know the basic difference between RAW and JPEG.
NEF is one of the variations of the RAW format proprietary of the Nikon cameras. What makes NEF different from JPEG is its ultimate flexibility. What you get as .nef image is not really a complete photo – it needs a lot of post-processing on your computer.
But what you can finally receive is a really high quality professional looking photograph. You can make the most of the data that comes directly from the camera – "raw data" which is uninterpreted and unaltered. RAW files require a greater level of post-processing than JPEG's.
RAW files altered retain their original "base" information, so that you can go in and edit them as much as you want and they will still retain their information to allow for further processing. The tradeoff is of course file size. There is no way to upload your .nef photos to the web.
You have to convert them to something simpler – most often to JPEG. JPEG format is quite different. The image data inside the JPEG file is compressed so that you can easily send your images online or print them. JPEG files are universally recognized and can be opened by all the existing software in comparison to .nef format which requires special programs able to view and edit the files coming from the Nikon cameras.
Video tutorial "Converting NEF to JPEG with Image Converter Plus"
Information about NEF to JPEG conversion
Developers of Image Converter Plus keep a close eye on all the new cameras in the market so that the most recent proprietary formats could be recognized and processed.
Nikon never stops creating new camera models which means that the supporting software needs to be modernized as well. RAW format in general and .nef format in particular may vary a lot even within the same camera model, but the .nef format is easily recognized by Image Converter Plus.
Converting your images to JPEG can be done with a few clicks of a mouse. Although the data loss is inevitable, Image Converter Plus produces JPEG images of the highest possible quality supporting all the variations of both – RAW and JPEG formats.
Put your image files in order
Just recently everyone has used film cameras. This was the only way of reliving a memorable event. Then the photos were printed out and inserted into photo albums. Photo albums were put on the shelves.
As soon as cameras became digital growing photo archives started to create a chaos – there became too many photos of each special event, plus they were all of different size, different dates, and with random names.
Processing your photos with Image Converter Plus you can give your images special names that make them easy to characterize a photo – name of the event, or date and place where the photo was taken, etc. When you convert NEF to JPEG, for instance, Image Converter Plus makes it possible to unify the names of the group of image files and make them look like: date – place, etc.
These are just a few examples of what you can do to put your image files in order with the help of our software. Each group of photos can get a specific name so that you can easily find them and process them according to your needs.
Command Line
Convert images taken with your Nikon camera from NEF to a more universal JPEG format via command-line of ImageConverter Plus. The example below shows this type of conversion and simultaneous image resize:
icpcl.exe -dest "C:\converted" -convertto jpg bpp:24 quality:85 -oper Resize size:425 567 units:pixels hdpi:72 vdpi:72 res_units:inches keep_prop:yes -source "C:\images\*.*"

Buy Now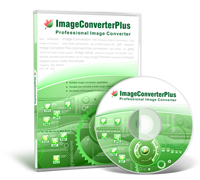 Image Converter Plus
– is a professional converter for graphic files, photos, drafts, financial documents and other images of any type.
General license – $49 per copy
Volume discounts – up to 5 copies – $39 per copy
Volume discounts – up to 10 copies – $29 per copy

Related links