Step 1
Download
and install ImageConverter Plus
Step 2
Select your
IMG images
in Windows Explorer, right-click on them, select Convert To, and then select Custom conversion

Step 3
Select
PDF format
and specify other settings (such as
image resize
) if required

[shareaholic app="share_buttons" id="10268885″]
IMG to PDF Conversion
IMG format can cause confusion. This format can be originated from very different sources like a CD, a DVD, GEM Paint program, MAC, etc. Since there are so many IMG sources this format is not so easily recognized by the software applications. To make this format more portable one should convert it to PDF. The main advantage of the PDF format is that it is device independent. No matter where your PDF images are uploaded they will look exactly the same, plus they are prepared for printing. IMG images containing text will be protected from altering by the third parties when converted to PDF which makes this conversion advantageous.
No matter where your IMG files originate ImageConverter Plus provides comprehensive support of IMG to PDF conversion. This type of conversion is not too common for a regular user, but in case portability is an issue for your IMG images choose PDF as an output format. When converting your files to PDF there are several advanced capabilities such as choosing compression mode (LZW, flate, fax), multipage layout, color depth (from 1 monochrome up to 24 bit true color). Simplicity of using the software for any number of images (a single image or hundreds of image folders) is the main principle we practice.
Getting the right image size
How big is the biggest image saved on your computer? Any ideas? And what about the one of your friends? Every user may come across a situation once in a while when a certain file won't open due to its large size. This is not surprising. Computer technologies including both home computer and digital photo equipment producers never stop to compete as if following the Olympic motto, "Faster, higher, stronger." For an average user though it is not so common to change the software too often thus making it hard to catch up with modern technologies. It's very unlikely that you will change your home computer that satisfies all your needs until you come across some difficulties while using it. As a result your friend, for instance, will have to copy for you photos taken during your trip together, which your computer had a hard time displaying. But there is one simple solution. ImageConerter Plus can easily change any image parameters no matter how large the image is. We guarantee that you will resize any image of any size, where the pixel dimensions can go as far as 1,200,000 x 90,000 pixels. Your friend's photos saved in any image format can also be easily processed by ImageConverter Plus – really powerful software.
Command Line
Please note that you can convert IMG files to PDF considering PDF multipage option. You can do that via command-line of ImageConverter Plus.
>
>
icpcl.exe -dest "C:converted" -convertto pdf bpp:24 compression:LZW multipage:multipage -source "C:IMGimages*.*"
>
Buy Now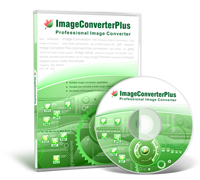 Image Converter Plus
– is a professional converter for graphic files, photos, drafts, financial documents and other images of any type.
General license – $49 per copy
Volume discounts – up to 5 copies – $39 per copy
Volume discounts – up to 10 copies – $29 per copy

Related links