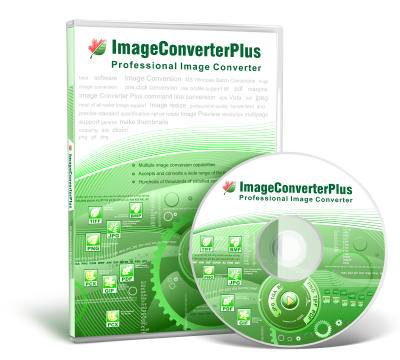 Welcome to the Image Converter Plus download page. Here you can download the program. Please review the most asked questions about the download process.
Download
Frequently asked questions about download
Q: I cannot download the program…
I've tried all possible ways of downloading the program, still I fail to download it. How do I get the copy I have purchased?
A: Web is huge and there's place for unpleasant surprises of any kind. Still, you shouldn't feel desperate. If you were able to e-mail us, we'll most likely be able to e-mail the installation file of the program to you.
It is less convenient than downloading the program from our website, but it may be the only way out of this situation. Please contact our support team to request this service.
Q: Sometimes when you use Internet Explorer to download the program, the download process can end in a failure. IE reports that the file was downloaded correctly, but actually the program wasn't completely downloaded from its website.
Any other attempts to download the program with the help of IE will result in the same failure. This bug is hidden inside IE and one should be aware of it when downloading any programs from Internet.
A: The solution to this problem is using either a third party download manager or the download manager created especially for downloading ImageConverter Plus which is simpler and more effective.
The latter is a small program which you should download and run on your computer. The program will contact our website to download the needed file. If you're using a firewall, allow the download manager to connect to the Internet. No data from your computer will be transferred to the Web (see Privacy Policy).
The download manager will successfully downloadImage Converter Plus from our website. The only thing you'll have to do is launch ImageConverterPlus installation file.
Once the download manager has successfully performed its task, it is automatically removed from the system.
Q: I have purchased the program. Do I need to download it once again to enter my serial number?
A: Make sure you've installed the latest version of the program. To do it, check the About box of the program and the message from your billing company.
If the same version of the program is specified in both About box of the program and the message from your billing company, you don't have to download the program once again.
Please check our FAQ section for information on entering serial number and activating the program.
Q: I have purchased a license for 5 worksplaces (users accounts). Do I need to download the installation file five times?
A: No, you don't. Download the file once and copy it to other computers via LAN or using a CD with this installation file.
Please note that you can use a 5 workstations license for five workstations only. Read this article to learn how to use your activation key.
Q: Do I need administrator privileges to install the program for all users of one computer?
A: Yes, you need administrator privileges to install Image Converter Plus on your computer or any remote computer.
If you don't have such privileges, you won't be able to install the program correctly.
Don't see the answer on your question? Contact us to get help from one of our specialists.