Color profile operation is used to convert images using color profiles. Add Color profile operations: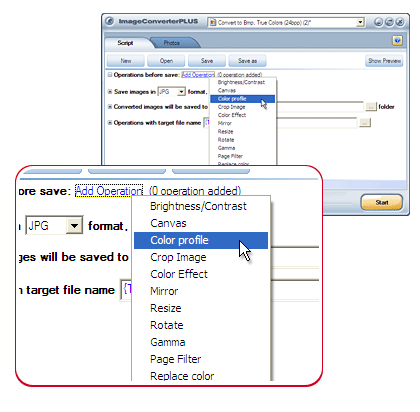 There are three available modes in this operation:
Ignore color profile – inbuilt color profiles of images are ignored.
Use built-in color profile – the image is converted with accordance with the inbuilt color profile. If the image contains no color profile, this operation is ignored.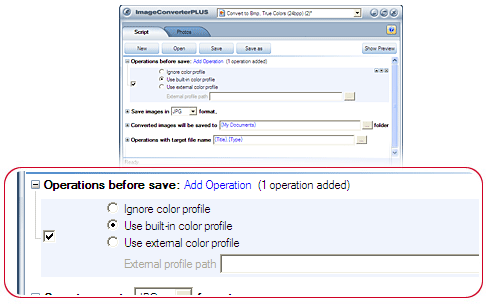 Use external color profile – images are converted in accordance with the external file containing the description of the color profile. This file is specified in External profile path box.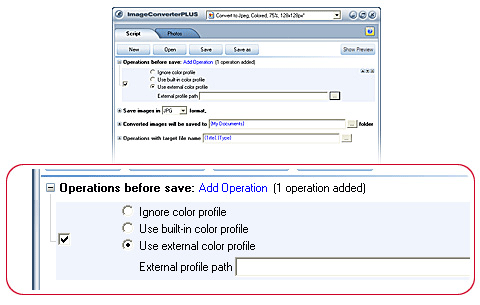 The file can be added either manually (by specifying its full path) or with the help of a standard dialog box. To call the dialog box, press … button located at the end of External profile path box.