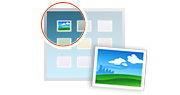 What are thumbnails for?
Thumbnails are reduced image copies. We see thumbnails everyday, everywhere. Image Converter Plus can convert any images into forum avatars, pictures for mobile phones, small copies of original images for a gallery of goods sold in an Internet shop, etc. Their sphere of application is huge, no matter where you will use your thumbnails. What's important is their quality guaranteed by Image Converter Plus.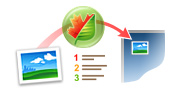 Operations needed to create a thumbnail
Use ImageConverter Plus to create a thumbnail with only one operation or a combination of these operations. Use the Resize operation to just reduce image size and turn it into a thumbnail. The resize operation can be used together with other functions, namely Crop and Canvas. You can also use standard image processing functions.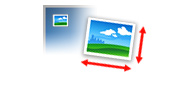 Constraining proportions when creating a thumbnail
Image Converter Plus will easily convert any image into a thumbnail, but it may be important to constrain image proportions. For example, you have a source image – a 3 x 4 photo, and you need to create a 1 x 2 thumbnail. Use Image Converter Plus to achieve the needed result with Fit in size and Fill in size options. All you have to do is choose which thumbnail is more suitable for you. See the image below for details.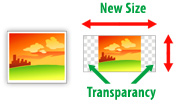 Constraining proportions with the help of the image background
It's a "secret" conversion method. Some graphics editors, including Image Converter Plus, can hide the difference between source and resulting file proportions. Our converter can fill missing pixels with background color or transparency (when saving to GIF, PNG and some other formats).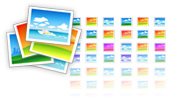 Creating many thumbnails at once
Besides creating individual image thumbnails, you have an excellent opportunity to turn a group of images into thumbnails at once.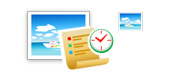 Save time needed to create thumbnails
There are several ways to create thumbnails with the help of Image Converter Plus which help you save time.
Batch mode allows creating thumbnails from many images at once. Creating profiles will help you avoid repeating the same actions when making thumbnails.