Image Converter Plus allows choosing from most popular output file formats:
So you can select a format must suitable for your current task.
To select a format, expand the dropdown list displayed in the picture and select one of available plugins: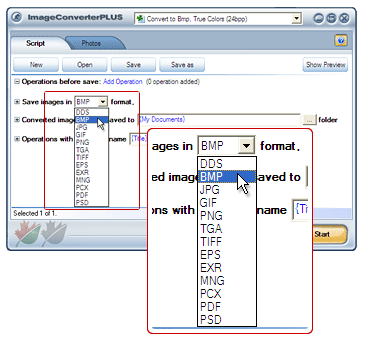 Select a format and adjust it for the needed task.
To do it, press

in

line.
Click here to learn how to change format settings.
For your convenience, all settings are grouped into expandable topical lists.