PicasaWeb is a free online service for storing and editing images, creating collages and exchanging images over the Internet.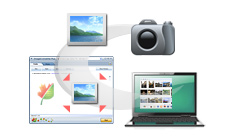 PicasaWeb from Google is a convenient way to store and backup digital images remotely. Even if something happens to your computer or flash drive, your pictures at PicasaWeb are safe. However, since Google limits the amount of space you can use with a free account it makes sense to reduce the size of your photos without sacrificing quality.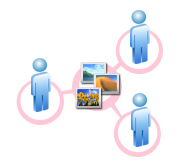 Most people use PicasaWeb because of the speed and convenience it offers for sharing images instantly with friends.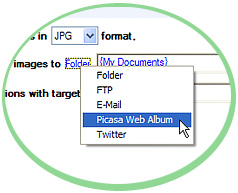 When you view your photographs you can immediately decide which ones to store in your PicasaWeb album and which ones you want to share.
Select the image, right click on it and choose the menu item "Resize for Picasa." Save the resulting image to the folder of your choice and save lots of time when you decide to move images to your web album – they're already ready to go!
Don't waste time and energy choosing photos and resizing them for PicasaWeb. Choose and resize them when it's most convenient – either when viewing your photos or by just opening Explorer and choosing the ones you want.