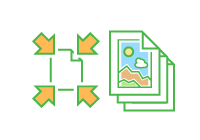 Resize an unlimited number of images in any format, any size
Image Converter Plus lets you resize an unlimited number of images simultaneously and resize any size image in a wide variety of formats.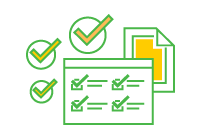 Use all the professional features in ImageConverter Plus
Support for Exif fields, image upload to FTP with retained file structure, huge batch processing, conversion of gigantic files: ImageConverter Plus is the perfect tool for professionals. Find the features you're looking for.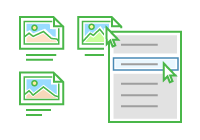 Convert images in Windows Explorer without launching Image Converter Plus
You don't have to launch Image Converter Plus to convert images. Simply right-click on the image in Windows Explorer and choose your conversion option. Couldn't be easier!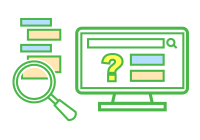 Visit our online Help Center to get answers to all your questions.
At our online Help Center you'll find detailed how-to articles on ImageConverter Plus and its many features, as well as FAQs and suggestions for getting the most out of ImageConverter Plus.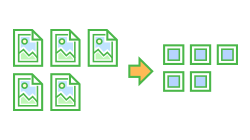 Create perfect thumbnails for any application with or without editing the original image
ImageConverter Plus features a wide selection of tools for editing the images you want to turn into thumbnails – crop, canvas, graphic effects, background and more! You can also batch process multiple images as thumbnails.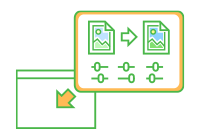 Load and re-use previously saved conversion settings with a single click
Once you save your settings to a profile you'll never have to adjust them again. ImageConverter Plus lets you save an unlimited number of profiles for fast, precise image processing.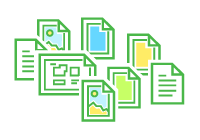 Convert files in over 200 formats and 800 dialects without any limits on the number of files you can convert at one time
ImageConverter Plus supports a surprising array of formats, from the PDFs you use every day at work to the rare formats used by professional cameras. ImageConverter Plus lets you work with uncommon and older formats (like *.msp, *.gem, *.cals and *.dpx)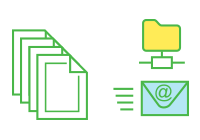 Email your converted images or save them to a local network or FTP server – all directly in ImageConverter Plus
ImageConverter Plus makes it easy to email your converted images or save them to your hard drive, local network or FTP server. And ImageConverter Plus always retains your file structure, no matter where you choose to save your images.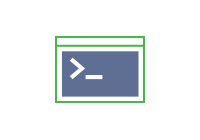 Use ImageConverter Plus with Command Line for professional batch conversion
ImageConverter Plus Command Line interface has all the features of ImageConverter Plus so your whole company can efficiently use the program's advantages (saving images to FTP, emailing and faxing images, batch mode, resize, graphic editing and much more!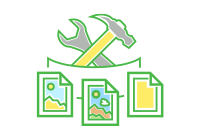 Use graphics tools to edit images during conversion
Your imagination is the limit when you edit your images during conversion. Fix your image resolution or add artistic touches like watercolor sepia during the conversion process.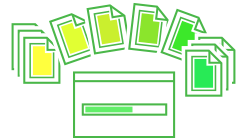 Process unlimited images in Batch Mode
Use Batch Mode to automatically convert an unlimited number of images simultaneously.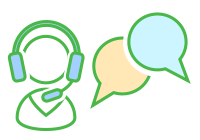 Contact our Support for a fast answer to your question.
If you can't find what you're looking for in the Help Center, contact ImageConverter Plus Support. Our engineers and managers will help you right away.
Choose the right license based on your intended use
Special Discounts
from $19 per copy